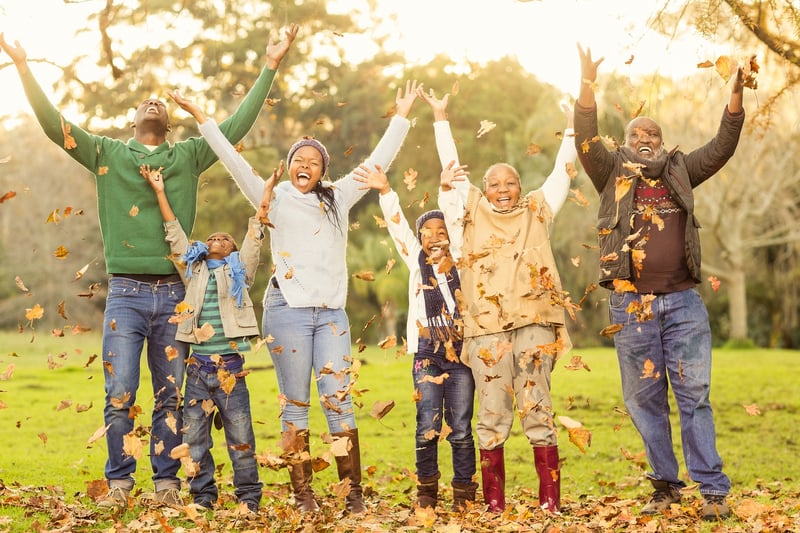 Halloween can be a fun holiday for most, but it can be a very stressful time for seniors, particularly those with mental and/or physical complications. Some seniors may be concerned with their safety during this time, as strangers coming to their home can inflict fear. However, it is very possible to keep your client safe and happy this Halloween by engaging in a few precautions. Also remember to keep in mind that not all older adults dislike Halloween, some enjoy handing out candy to trick-or-treaters. Ask you client what they'd prefer on the holiday and adjust your plan based on that.
Halloween Safety Tips [1]
Halloween increases safety concerns for the elderly, especially those with mental and/or physical complications (such as Dementia). Some factors that contribute to these concerns include:
Decorations
Costumes
Wet pavements
Falling leaves
Less daylight hours
Changing weather conditions
Consider the following are tips to help alleviate these concerns for your client.
If your client does not want to hand out candy, remove outside pumpkins and decorations. Also turn off all outside lights and close curtains.

You can also place a sign on your client's door that says "No More Candy!" or something similar to keep trick-or-treaters away.

If your client does choose to hand out candy and have decorations, keep them away from pathways and help them hand out candy.

You can also place a sign on your client's door that says "No More Candy!" or something similar to keep trick-or-treaters away when your client is done giving candy.

Add night lights to hallways and rooms. Keep the client's home well lit.

Do not place window decorations that block the light or views of main entrances, such as the front door.

If carving pumpkins with your client, use safe carving tools and light them with fake candles. If you do not want to use pumpkin carving tools with your client, try painting them instead. In addition, keep pumpkins outside to keep the decaying and consequent bugs outside.

Try spending the evening with your client, especially if they have mental and/or physical complications. They will greatly appreciate your presence to keep them safe and comfortable. Keep in mind that Halloween can be stressful due to the scary costumes and added stimulation from doorbells and outside noises. Be conscious to your client's wishes and tolerances and keep them safe and comfortable.
Fun Halloween Activities for Seniors [2]
Senior-friendly Halloween crafts

Decorate pumpkins

Follow the pumpkin decorating safety tips mentioned above. Again, if you do not want your client to handle sharp carving tools, consider painting the pumpkins and/or decorating them with craft supplies such as pom-poms, googly eyes, and yarn.

Decorative spiderwebs

Making spiderwebs is easy and fun with coffee filters! Check out the craft instructions

here

.

Decorative ghosts

You only need white paper, a marker, and scissors to make these fun ghosts. The craft instructions are

here

.

Healthy Halloween recipes for older adults

Sweet potato jack-o-lanterns

These jack-o-lanterns are healthy, fun, and easy to make. Take a look at the recipe

here

.

Dragon's blood punch

This is a healthy, non-alcoholic version of a refreshing juice punch. Be sure to omit the alcohol. The recipe is

here

.

Other fun Halloween activities

Halloween-themed charades

Acting out different Halloween-related characters and themes can be a very fun activity to do with your client.

Here

is a list to help you brainstorm.

See if the local senior center is hosting any Halloween activities such as their own trick-or-treat or Halloween cookie decorating.
If your client enjoys Halloween, consider having a Halloween movie marathon with them.
Halloween does not have to be stressful for your client. Try these precautions and have a safe and happy Halloween!