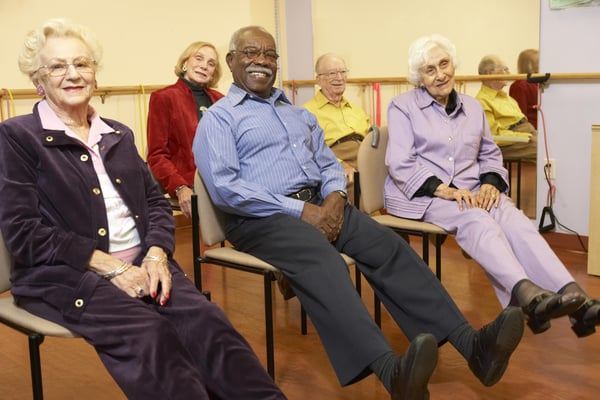 It comes as no surprise that the population of the United States is aging. The U.S Census bureau estimates that 1 in every 5 residents will be over age 65 by 2030.
While many parts of America are becoming senior-dominated, there has not been a comparable increase in awareness of the conditions affecting the elderly, particularly dementia.
One in eight people age 65 or older has a condition causing symptoms of dementia, and the cost of care due to dementia exceeds that of cancer and heart disease. Added to the physical challenges of dealing with the condition, people with dementia often face discrimination and distrust. Older adults with dementia, and their caregivers, often become isolated and lonely because they are fearful of what they will encounter when they leave the home.
There is now a growing movement to create "Dementia Friendly Communities" to support people living with dementia and their caregivers, and ensure that people living with dementia can remain in the community. According to Dementia Friendly America, "a dementia friendly community is a village, town, city or county that is informed, safe and respectful of individuals with the disease, their families and caregivers, and provides supportive options that foster quality of life."
What steps can you take to make your community more dementia friendly?
Find local partners. Share information about your services with other business and agencies to distribute throughout your community. For example, local government, law enforcement and first responders, community support services, faith-based communities, libraries, restaurants and grocery stores, businesses, employers, and banks.
Share your knowledge. Your expertise and knowledge of how to care for people living with dementia makes you a community resource. Develop your own workshops on dementia for members of the community, or use the DFA Dementia Friendly @ Work training that focuses on "understanding dementia and taking action to create an environment that is safe, respectful, and welcoming for people living with dementia."
Co-host a Memory Café. A Memory Cafe is a safe and comfortable space where those with dementia and their loved ones can socialize, listen to music, play games, and enjoy other activities. They provide mutual support and exchange information. You can provide guidance and respond to questions or requests for resources.
Support families. You have a unique perspective because you work with older adults and their families. You know the challenges they face each and every day. One way you can support families is by sharing their stories with the community, to help others understand those challenges. By creating a more-inclusive community for those with dementia, you help prevent isolation for their loved ones as well.
Keep learning. There are many things to know and learn about dementia. Make sure your caregivers are trained for dementia care, and are prepared to help clients and their family members.
Home care agencies have a crucial role to play in this movement. By partnering with others to help raise awareness of dementia, and make the community more welcoming for those living with dementia, homecare agencies can increase their visibility and value to the communities they serve.