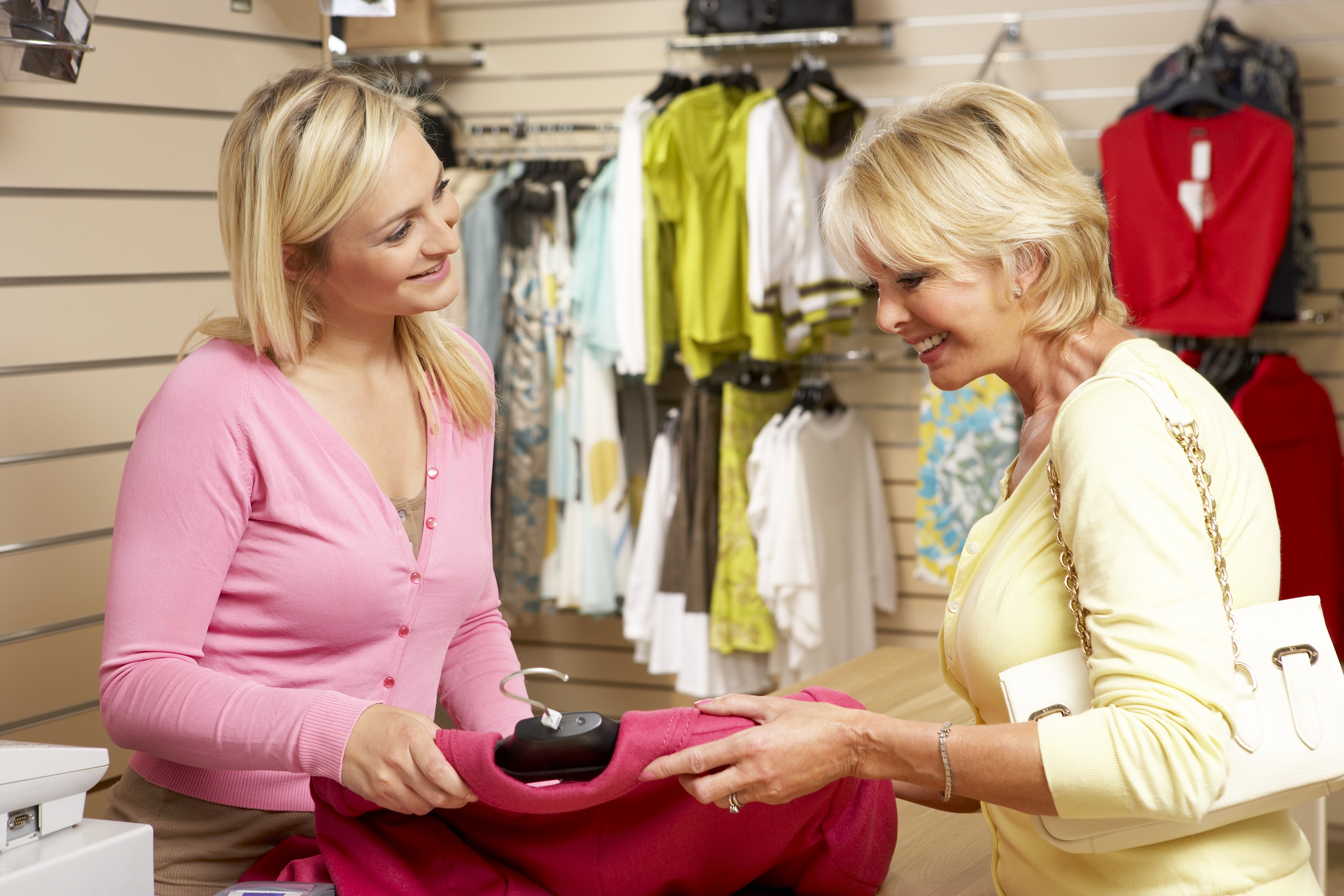 The largest untapped pool of excellent caregivers: Retail Recruitment


A few months ago, I had the pleasure of being on a panel on the Future of Work hosted by Bloomberg News with other stakeholders in education, healthcare, and technology. Because CareAcademy is uniquely positioned between and across these three fields, I took this opportunity to talk about not just what the future of work looks like but also how we can and should ease the burden of moving between industries.
One question I was asked was, why do I believe that home care and other jobs like it is the future of work, especially with so many advances in robotics and AI? "The future of work is going to be in service-oriented work. It's the final frontier of where we still want to experience and need to see the face, hear voices of other human beings and connect."
The problem in making the future human centric and human powered in home care is possible, but it is home care's inability to attract and retain workers that are service oriented NOT home care oriented. In home care, and even more so in healthcare, the labor shortage is acute, the numbers are staggering.

There are 10,000 new baby boomers everyday, a trend that started in 2011. According to the AARP, although the majority of older adults expect to age in their homes, there's a dire shortage of caregivers. CareAcademy and other players in the home care market are looking at why the industry is struggling to keep pace with demand.
As there becomes more of a shortage, we advocate that caregiving agencies should start looking to recruit in adjacent but similar fields. Home care agencies are looking to hire individuals who have a service mindset, an ability to organize, and the ability to talk to their clients. The biggest untapped resource to recruit individuals with these skills is ultimately retail. Overlooking retail workers with raw talent because of their experience gap may mean you are missing out on your next best caregiver.
Why The Retail Downturn Means a Huge Upside For Home Care:
An estimated 72% of caregivers surveyed on leading caregiver recruitment platform, myCNAjobs.com, have a background in retail. The correlation makes perfect sense: there are very few service jobs where workers have to flex multiple skill sets including communication, upselling, listening, and sometimes even handling difficult customers. For retail workers at clothing and apparel companies, the job can also involve sharing an intimate space with customers and tailoring service to their needs. My first retail job had me putting together outfits on a daily basis for women in an Ann Taylor dressing room to help customers find just the right look. My ability to learn these interpersonal or soft skills helped me apply those same skills in my subsequent career as a caregiver.
Currently retail is facing what is been dubbed the "retailpocalypse," or a downturn of brick-and-mortar retail stores, with major players such as Toys 'R Us, JCPenney, and Payless, among others, leaving the industry due to the disruption caused by online retailers like Amazon and increased technological efficiencies such as self checkout. These brick-and-mortar companies over time became saddled with debt that has made them no longer profitable.
In short, as these closures and bankruptcies continue, retail is estimated to lose up to 7 million jobs in the next decade.
All facets of retail in all geographic areas are deeply impacted: According to The Atlantic, New York clothing retailers have seen a downturn in new jobs for the past three years. That staggering number means 7 million opportunities for home care agencies to transition, train, and upskill a service-oriented workforce looking for new opportunities. The question remains how will your agency, shift it's hiring to make this retail downturn your upside?
"Traditional Home Care Experience vs. Translatable Home Care Traits"
Why aren't more home care agencies making use of retail workers? The answer lies in how home care agency recruiters value traditional home care experience versus translatable home care traits.
Traditional home care experience assumes that a caregiver comes already pre-trained, and with several years of experience not only in caregiving, but also, specifically in home care, according to the Home Care Pulse Survey. In this climate and as an agency owner, you know that these caregivers are scarce if not also in demand by several agencies. According to Brandi Kurtyka, CEO of myCNAjobs.com in the 2018 Home Care Pulse Survey, "On average, caregivers receive 3+ calls a week for work, and 97% of caregivers are open to another job at any given point in time." Knowing these facts, home care agencies can no longer depend on a "pre-made" caregiver. They must resorting to poaching from competitors, caregiver pools, or sourcing caregivers who are not willing to be dedicated to home care.

Translatable home care traits involves shifting away from the singular role of experience and the home-care driven resume to a mindset that is oriented around the qualities of great caregivers. The characteristics of what you're looking for can be found in the mission and many homepages of home care agencies: patience, compassion, professionalism, timeliness, and servant leadership. I've read read through hundreds of web pages and these are some of the most common values. Having straddled retail and homecare myself I've put together a chart of key phrases from several retail resumes and how to translate them to a home care context:


Retail Jobs and Responsibilities and How They Translate in Home Care
Retail Resume Experience

What it Means:

Home Care Translatable Traits

"Observed customers and listened closely to questions to ascertain style and fit needs of each individual to ensure satisfaction"

(Retail Salesperson)

Detail oriented, has a service mindset, and observes and anticipates without being told what to do

Caregivers who can observe, engage, and meaningfully interact with clients are a MUST for agencies with healthcare referrals. This retail worker's experience can be positioned to help with the most complex clients.

"Managed small team to restock items overnight, often ahead of schedule"

(Overnight Stocking Manager)

A leader who may seek leadership positions, values timeliness, and has great team interpersonal skills to reach effectiveness

If this person walks through your door, this individual should be highly considered. Caregivers who are engaged as leaders can help build culture and serve as role models within agencies. The mention of timeliness also gives insight that this individual will reliably show up to client's homes on time.

"Smiled, greeted customers and helped floor staff as needed during closing shifts."

"Successfully sold most credit cards 3 months in a row. "

(Cashier)

A team player who has a "do whatever it takes attitude" and is internally driven to excel when given a chance to compete relative to other workers

A caregiver who is willing to smile and greet clients is a professional who knows that their interaction makes the difference. Furthermore someone internally driven to consistently excel is a win-win for any agency.
The resume and job descriptions were modified from retail resumes and jobs common to all retail segments.
The Gap Between Experience in Home Care and Retail
Based on the breakdown above, the gap between home care experience and retail experience lies in healthcare and technical knowledge. While this gap is not negligible, it is VERY manageable. In order to bridge the gap, agencies can help retail service workers acquire skills through online training, local community colleges, and working closely with your peer caregivers and nursing staff.
The key is to put a roadmap in place for each or cohort of caregivers to make sure that learning is supportive, accessible, engaging, and rapid. All the training does not (and should not) happen overnight, but caregivers should be encouraged to "learn as they earn'" over time. "Learning to earn" is a balanced way for caregivers to get an education that can help them over time and while they work with an agency's clients. As an agency owner, this win-win also means having caregivers that can provide excellent services to your clients and caregivers are more likely to stay at an agency.
When learning is NOT intentional and well thought out, and offers no support or rewards—such as text messaged words of encouragement, a graduation ceremony, or even an extra shift—to caregivers who complete it, you run risks. You have the risk that caregivers may leave to go back to work in retail or float into gig economy work, like driving for Uber or Lyft. Many caregivers applying to jobs may be ready to work in as soon as three days. The faster caregivers are onboarded, the better it is for agencies and caregivers.
Below is a sample timeline for how to acclimate a retail home care worker.
Your Agency's Guide to Upskilling Retail Workers to Caregivers
Step 1

Step 2

Step 3

Step 4

Immediately

Within 90 days

First 30 Days after training

Ongoing

Give retail workers opportunities to learn about home care.

Give caregivers a roadmap of how learn while they earn.

Offer caregivers encouragement and feedback at regular intervals.

Revisit your upskilling plan during your caregivers' quarterly reviews.

Create very light opportunities for retail workers to learn about home care in general.



Offer open houses for retail workers to learn more about caregiving.



Provide online classes and an opportunity for retail workers to view caregivers interacting with clients.

Have recruiters talk through the plan for the caregivers' learning and how far they could go.



Use our template to show the upskilling plan.



Invest in HHA/CNA training programs with a stipulation of working with your agency.

When new caregivers start working with your agency, the first 90 days matter.






Acknowledge employees who are former retail workers who have transitioned and completed training.



Provide close supports and encouragement.

Make sure to engage caregivers and use the same template to provide feedback and keep caregiver performance on track.



Stick to promises and provide verbal feedback and opportunities to reskill or upskill.



Be creative with rewards, including compensation.
This sample timeline will give a retail worker the requisite skills and experience over time, and provide you with a starting point. Internally, make adjustments based on these recommendations.
Three Tips to Finding Your Next Caregiver in Retail:
The good news is that caregivers in retail are looking for you! Based on several articles and reports, retail workers and those from traditionally male industries have started transitioning to home care and healthcare. However, to capitalize on this pool of employees home care agency recruiters need to be proactive. Here are three tactics you can take to recruit workers:

1. Call the managers of retailers who are closing and inform them that you will compensate former employees with a "training bonus" to transition into homecare. The store manager may become one of your greatest recruiters. Here is a list of companies that are closing or laying off their retail workforce.
2. Send invitations and post flyers in the break room of retailers who are closing and invite them to an open house at your agency. Provide refreshments and offer a short interactive overview of home care skills such as performing a transfer.
3. Have caregivers recruit on your behalf. If your caregivers love working with your agency, they may already be your best recruiters. Incentivize caregivers to connect with friends, family members, or acquaintances who may be looking for alternatives to retail.
The caregiving shortage requires finding creative opportunities to recruit in homecare. Retail is an overwhelmingly fresh pool to find service-oriented workers, however, agencies must invest in transitioning these workers into homecare.