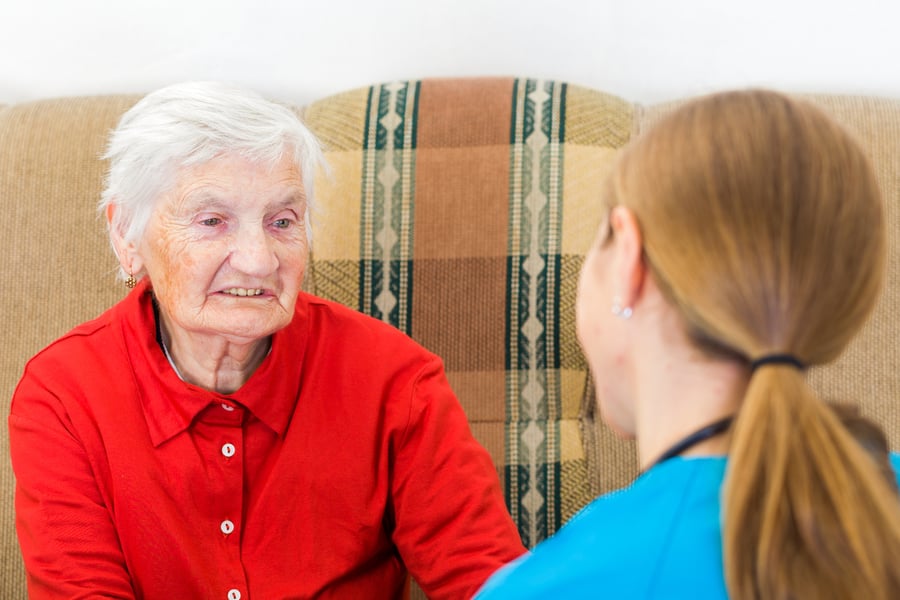 Overview and Symptoms of Severe Alzheimer's Disease
Severe Alzheimer's Disease can last anywhere between 1 to 3 years. During this stage, the affected person may have difficulty communicating their needs and will rely more on you as a caregiver.
At this stage:
1. Memory worsens. The older adult may:
Still recall some of their past and their name.

Not be able to recall recent experiences.

Sometimes forget the name of their spouse or primary caregiver but usually can recognize familiar faces.
2. The older adult will need extensive help with daily activities. They may also:
Have disruption of the normal sleep-wake cycle.

Need help with toileting.

Have more frequent urinary or stool incontinence.

Need help getting dressed properly. Without help, they may make errors such as putting their shoes on the wrong feet or putting pajamas over their clothes.
3. Major personality changes and behavior problems may take place such as:
The person may become much more (or less) irritable, become suspicious, experience delusions (such as their caregiving trying to hurt them) and hallucinations (seeing or hearing things that are not really there). Or they may experience compulsive, repetitive behaviors.

They may wander and become lost.
Caregiving In Severe Alzheimer's Disease
Although a person in the late stage of Alzheimer's typically loses the ability to talk and express needs, research tells us that some core of the person's self may remain. This means you may be able to continue to connect throughout the late stage of the disease. At this point in the disease, the world is primarily experienced through the senses. You can express your caring through touch, sound, sight, taste and smell. For example, try:
Playing his or her favorite music,

Reading portions of books that have meaning for the person,

Looking at old photos together,

Preparing a favorite food,

Rubbing lotion with a favorite scent into the skin,

Brushing the person's hair,

Sitting outside together on a nice day.