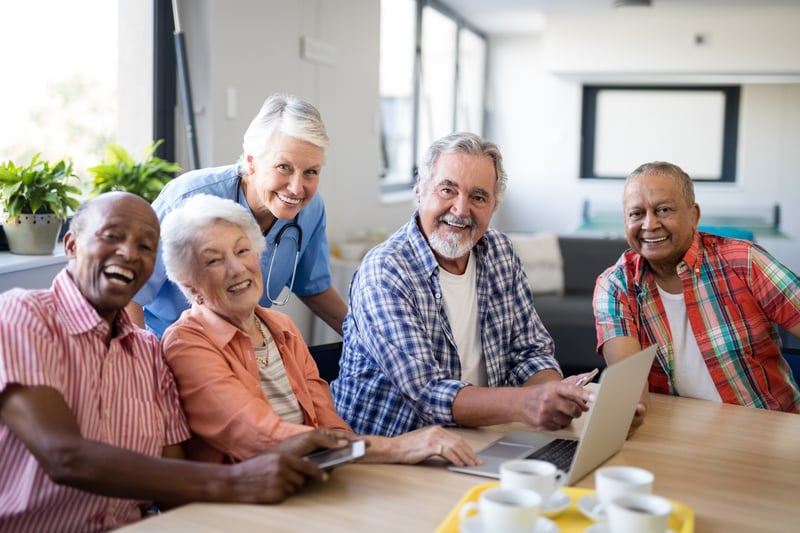 If you have been following CareAcademy, you may have noticed that we've begun posting a lot on Twitter and on Facebook about the issues elders face. For a company that started primarily in childcare and serving nannies you might be asking, "What's happening?"
When we started building what was SitterCycle.com, we were grateful for our first customers -- the nannies who watched us create classes. Our very first class was offered on Udemy and honestly it was a very first, rough attempt to start building what I dreamt of when starting out in my own professional nanny career. I was previously a teacher coming straight from the classroom; off and on I had also worked as a babysitter and long term nanny. Now I was applying to full time nanny roles on sites like care.com, but there were few places to turn to for specific nanny trainings other than CPR/First Aid classes. I knew right then that the nanny field needed more.
Since then CareAcademy has proudly created dozens of classes that are meant for caregivers- with over 1300 childcare givers earning certificates on our site in everything from Child Nutrition to Using An Epipen. Our classes have provided a fast and easy way for caregivers to take classes and make a great first impression to employers.
In 2014 when we changed our name from SitterCycle.com to CareAcademy.com we imagined a name that we could grow into and allow us to do even more for caregivers not only working with children, but elders as well. Now we are doing just that. In the upcoming months of 2016, we will be introducing a line of classes aimed at helping our country meet the needs of the aging adults in our population. It is estimated that by 2030 the US will need upwards of 3 million professional eldercare providers.
At CareAcademy, we're going to help meet that need one caregiver at a time. In the next months you'll see more article from experts on eldercare, including from our Chief Medical Officer: Dr. Madhuri Reddy. Our classes on childcare will still remain on our site and you'll still be able to access your favorite childcare blogs from the past two and a half years.
We hope that if you're a childcare provider, you'll be able to appreciate CareAcademy's new classes because you too may be caring for an aging loved one or could be in the near future with the large population of baby boomers beginning to need our help.
As always we want your feedback as we embark on this new journey. What classes on caring for older adults would you like to see on our site? Leave your feedback in the comments below.
Thank you!
Helen Adeosun
CEO of CareAcademy